7. Log in to course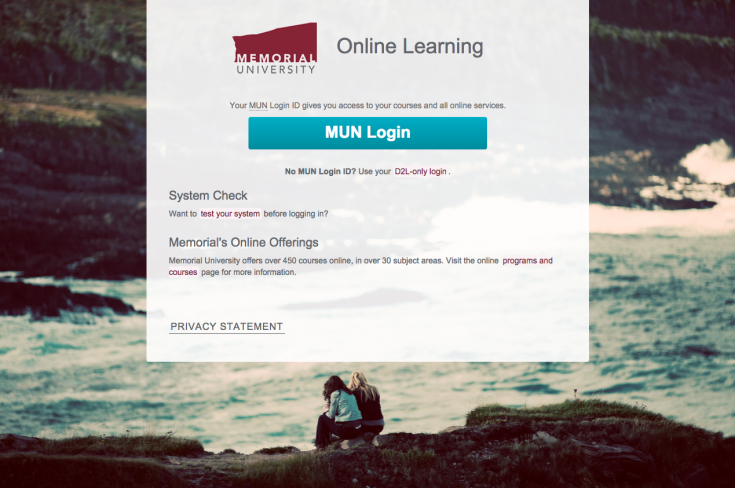 To access your online course(s) visit online.mun.ca and log in with your MUN login credentials. Once you have logged in, you may familiarize yourself with Brightspace (D2L), Memorial's learning management system.
Need help? Visit our Student Resources site for information and technical resources, or contact our Support Centre.
Note: Access to Brightspace courses will typically begin on the first day of classes and end on the last day of examinations for any given semester. When registering for a course after the start of a semester, it can take up to 6 hours for your course to appear in Brightspace.
---
Semester Startup Guide:
Log in to course