7. Log in to course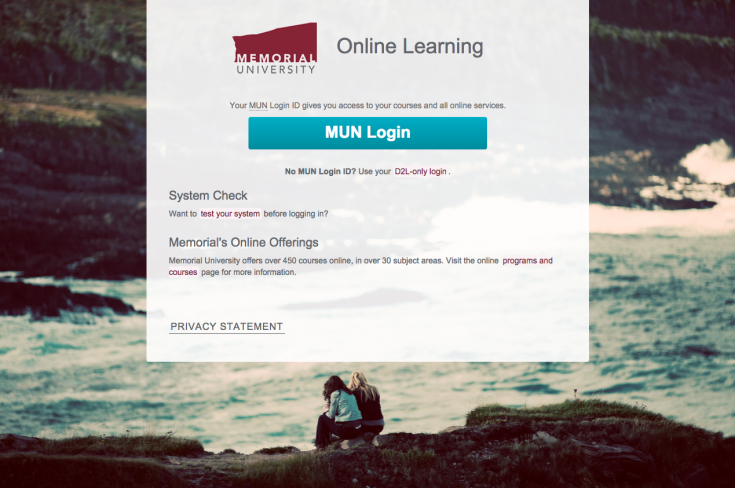 To access your online course(s) visit online.mun.ca and log in with your MUN login credentials. Once you have logged in, you may familiarize yourself with Brightspace (D2L), Memorial's learning management system.
Need help? View a complete Brightspace (D2L) tutorial, or visit our Technical Resources site for students.
Note: You can log in to Brightspace (D2L) as soon as you register; however, your course may not be available to view until the instructor adds you, which typically occurs close to the first day of classes.
---
Semester Startup Guide:
Log in to course