Multimedia Classroom
Multimedia classrooms accommodate a variety of technological needs to enhance teaching. Equipment in the classrooms includes a projection and audio system, computer and connections to support the use of portable devices.
Read more about the specific multimedia technology available in classrooms.
The following video provides an overview of how to use instructional technologies in Memorial's standard multimedia classrooms, including the projection and audio system, computer, connections to support the use of portable devices and more.
Computers and Software
Computers installed in multimedia classrooms are Dell OptiPlex's. The software found on these computers includes a standard set of applications: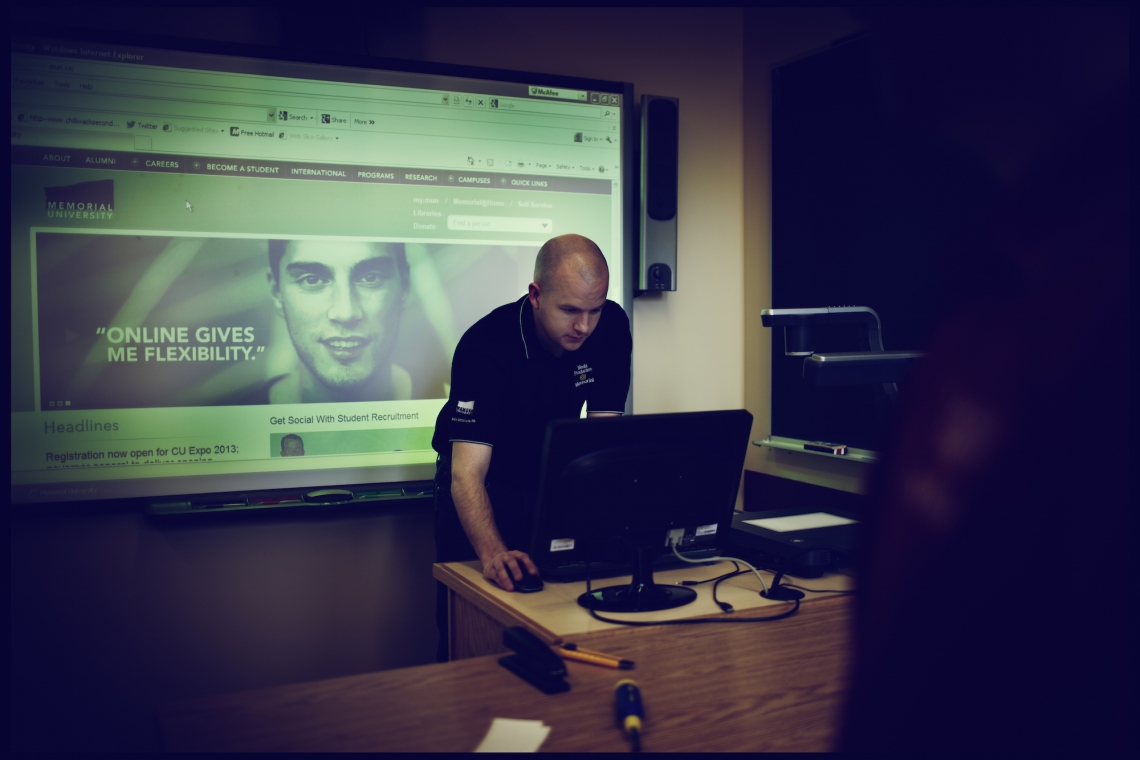 MS Office (including Power Point)
Mozilla Firefox
Google Chrome
Adobe Reader
VLC
Instructors may arrange for installation of additional, properly licensed software on classroom computers.
Important information regarding use of classroom computers
You must use your MUN login username and password to access classroom computers. This is the username and password combination used for my.mun, Brightspace and email.
If you need to reset your login information, please visit: https://login.mun.ca.
If you require additional help, please email Classroom Support, or call or visit one of our locations.
Book a multimedia classroom
Contact the Office of the Registrar:
Phone (709) 864-4432
Fax (709) 864-2337
General Inquiries: meet@mun.ca
Book a tutorial
We provide tutorials for all teaching personnel who use, or wish to use, the multimedia classrooms on the St. John's Campus. These tutorials can be delivered individually or to a group, and can also be tailored to meet special needs.
The tutorials focus on how to use the equipment in the multimedia classrooms as well as best practices for using this technology to enhance teaching and learning.
To arrange a tutorial, contact Darcy Andrews or call (709) 864-7414.