Keynote Speakers
Dr. Peter Felten
Assistant Provost for Teaching and Learning,
Executive Director of the Centre for Engaged Learning, Elon University (US)
Relationships at the Heart of Learning and Teaching
Decades of research demonstrate that student-student, student-faculty, and student-staff relationships are the foundation of learning, belonging, and success for all students in higher education. These relationships also have powerful legacies that touch alumni lives for years after graduation. In this interactive keynote, Dr. Felten will draw on nearly 400 interviews with students, faculty, and staff, to explore how relationships are a flexible, scalable, and humane approach to ensuring that all students experience welcome and care, become inspired to learn, cultivate constellations of mentors, and explore the big questions that matter for their lives and our communities.
Bio
Dr. Peter Felten is executive director of the Center for Engaged Learning, assistant provost for teaching and learning, and professor of history at Elon University. He works with colleagues on institution-wide teaching and learning initiatives, and on the scholarship of teaching and learning. In his teaching, Dr. Felten aims to help students think critically and write clearly about the connections between the lives of individual people and larger themes in history. As a scholar, he has published six books about undergraduate education including most recently (with Leo Lambert), Relationship-Rich Education: How Human Connections Drive Success in College (Johns Hopkins University Press, 2020). He has served as president of the International Society for the Scholarship of Teaching and Learning (2016-17) and also of the POD Network (2010-2011), the U.S. professional society for educational developers. He is co-editor of the International Journal for Academic Development, on the advisory board of the National Survey of Student Engagement (NSSE), and a fellow of the John N. Gardner Institute for Excellence in Undergraduate Education, a foundation that works to advance equity in higher education. Learn more about Dr. Felten's scholarship.
---
Dr. Janna Rosales
2020 recipient of the President's Award for Outstanding Teaching,
Assistant professor, Faculty of Engineering and Applied Science, Memorial University
Finding the Guts to Get to the Heart of Learning
What makes an educator? Whether you are a new instructor or a seasoned professor, the journey to the heart of learning is often a uniquely personal path: there isn't one standardized route into teaching at the university. The demands on the university educator seem to be shifting too, given the changing demographics of our students, the increased scrutiny around the value of a university education, greater focus on student mental health and well-being, and the availability of instantaneous information at everyone's fingertips.
In this talk Dr. Rosales will share her thoughts on the university's changing role and what she has learned about how to get at the heart of learning. She will share some of her best practices for creating meaningful interactions and inclusive spaces, and offer some reflections on what to do when teaching is not "business as usual." At the best of times it can take "courage to teach" but in times like these it also takes courage to learn. Remembering the humanity of both teacher and learner matters now more than ever.
Bio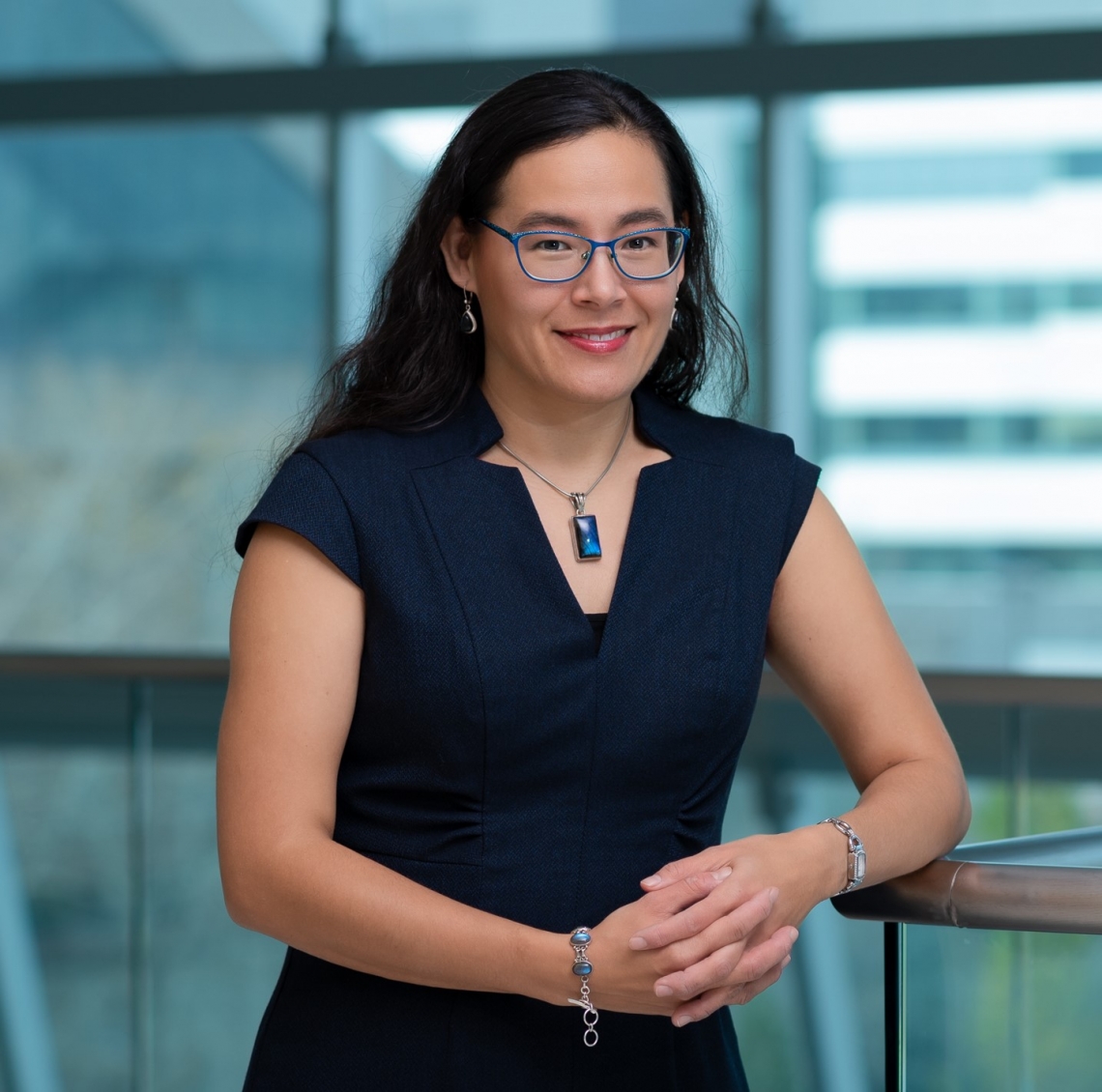 Dr. Janna Rosales works at the crossroads of the sciences and humanities, where she explores the intent, values and needs that go into the decisions we make about technology. She teaches ethics and professionalism in the Faculty of Engineering and Applied Science at Memorial University of Newfoundland, where her teaching and scholarly work are largely motivated by the question, "How do we build a better engineer for the 21st Century?" A committed educator, Dr. Rosales received the 2020 President's Award for Outstanding Teaching (Lecturers and Instructional Staff), and held the Chair for Teaching and Learning for the Faculty of Engineering from 2015-2017.
Dr. Rosales uses her training in the humanities to contribute to various local and national initiatives devoted to equity and inclusion in engineering education, and to conduct research on the relationship between reflective practices and professional identity in engineering. She collaborates with the Memorial University-based MetaKettle Project, which studies the theory and practice of integrative engineering education, and has led public engagement initiatives that explore the role of mindfulness in engineering.