Winter 2019 Program in Graduate Student Supervision
Please note: Registration for the Winter 2019 offering is now full.
Interested in learning about upcoming offerings? Contact us.
---
The next online offering of Memorial's Program in Graduate Student Supervision will be delivered starting Feb. 18, 2019, over a period of nine weeks.
Maximum capacity for enrolment in this offering is 15 participants.
In the news: Program facilitator, Brent Snook, received the 2018 Geoffrey Marshall Graduate Mentoring Award from the Northeastern Association of Graduate Schools (NAGS).
Related article: Reimagining graduate student supervision, University Affairs (Mar. 8, 2018)
---
Program Content
The content is divided into three investigations that facilitate participants' interaction with the content. Each investigation includes two to three modules of content, which offers notes on various concepts in graduate supervision and provides a list of suggested readings.
Investigation 1: Models of Supervision and the Developmental Approach
Module 1 - Introduction
Module 2 - Models of Supervision
Module 3 - Developmental Approach to Supervision
Investigation 2: The Supervisory Relationship and Attributes of Effective Supervision
Module 4 - The Supervisory Relationship
Module 5 - Attributes of Effective Supervision
Investigation 3: Cross-cultural Supervision and Conclusions
Module 6 - Cross-cultural Supervision
Module 7 - Conclusions and Recommendations
---
Program Delivery
Over a duration of nine weeks, the program will be offered entirely online in the learning management system, Brightspace, with four 1.5 hour synchronous sessions using Online Rooms (virtual meeting tool), as well as some asynchronous sessions.
For general information about technical requirments you will need to complete the online program, please visit this page.
Once registered and upon payment, participants can access the program by visiting online.mun.ca and logging in with the login credentials and instructions provided. Once you log in, you can familiarize yourself with the learning environment.
Need help? Our Technical Resources site provides online resources to help you navigate Brightspace, or you can connect directly with our team at any time through our Support Centre.
---
Facilitator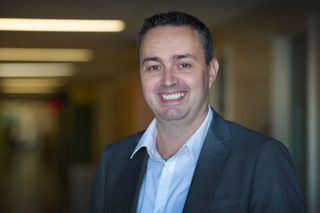 The facilitator for this program offering is Dr. Brent Snook, professor in psychology at Memorial University of Newfoundland, and winner of the 2018 Geoffrey Marshall Graduate Mentoring Award from the Northeaster Association of Graduate Schools (NAGS).
Dr. Snook holds a PhD in Psychology from The University of Liverpool, UK. His research involves an examination of the intersection of psychology and the law (e.g., the reliability and validity of policing practices).
Brent is the director of the Psychology and Law Lab, where he supervises undergraduate (~ 4 honour students per year) and graduate students (~ 2 MSc and 2 PhD students at a time) to conduct research that aims to improve the criminal justice system. Brent is dedicated to ensuring his students are given an opportunity to be immersed in all aspects of academic life (e.g., funding, supervision, research, outreach, lecturing, peer-reviewing, receiving awards). For his commitment to graduate supervision, Brent was awarded with the President's Award for Outstanding Graduate and Postgraduate Supervision at Memorial University in 2016.
---
Program Fee
The cost to complete this program is $1,250 (+HST) for non-Memorial faculty.
Upon completing the registration form below, an invoice will be sent for payment. The invoice will be sent to the email address provided in the registration form.
Payment can be made by cheque upon receiving the invoice, made payable to Memorial University of Newfoundland. As indicated on the invoice, please quote the invoice number on the cheque.
---
Register
To register for this offering, please complete the PGSS Registration form.
Click to complete the PGSS Registration Form.
---
Contact
For questions related to the Winter 2019 offering, please contact:
Shari Costello
Business Development Coordinator
(709) 864-2672