Experiences for Educators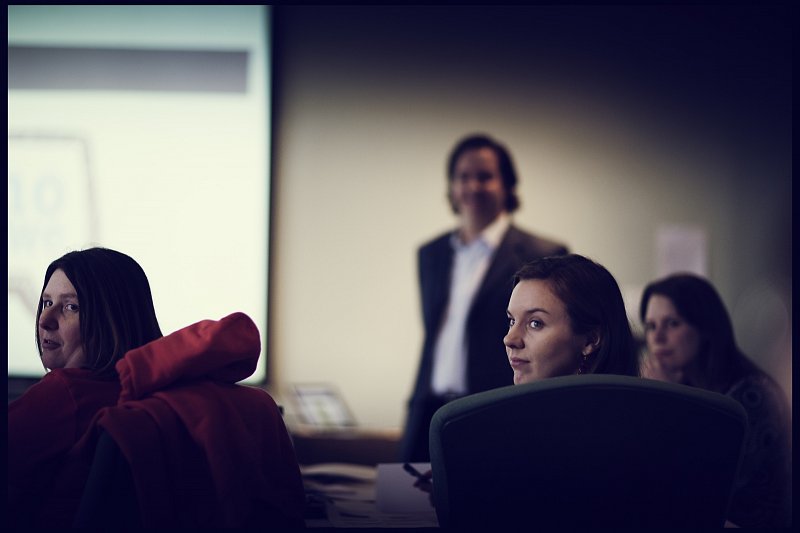 Our professional development experiences highlight teaching practice and current issues in teaching and learning, and are open to faculty, per course instructors, instructional staff, graduate students and postdoctoral fellows.
There are a broad range of professional development experiences available during the fall and winter semesters offered in a number of delivery methods. These include:
---
Teaching Skills Enhancement Program
(Graduate Students)
The Teaching Skills Enhancement Program (TSEP) for Graduate Students is an introduction to teaching at the undergraduate level. It is an official non–credit certificate program of Memorial University offered free of charge to eligible graduate students.

To obtain a certificate, the program requires two consecutive semesters of participation as follows:

1. Fall 2018 semester –weekly seminars and a blended learning format with online participation in discussion postings.
2. Winter 2019* semester – monthly seminar participation with a teaching apprenticeship and completion of a learning portfolio
* The apprenticeship can also be completed over Spring or Summer semester 2019, subject to approval.
Graduate students interested in participating must submit an APPLICATION FORM in-person to ED-3000 (GA Hickman Building), or by email.
Deadline to apply is Friday, September 7, 2018
Enrollment for 2018 – 2019 is VERY LIMITED and admittance will be granted in the following order for priority until the maximum registration has been reached:
Doctoral Students
Masters Students
Graduate Diploma Students
Applicants will be contact regarding their acceptance via email on or before Monday, September 10, 2018.
CLICK HERE to read more about TSEP for Graduate Students.
Contact Jennifer Moran for further information: (709) 864-3028.
---
Teaching Skills Enhancement Program
(Educators)
Registration is now available Teaching Skills Enhancement Program (TSEP) for Educators for the upcoming academic year.

The TSEP is a semester long program that enhances your knowledge of teaching and learning. This program is available to faculty members, contractual instructors, postdoctoral fellows, instructional staff, and per-course instructors.

A key emphasis of the program is to create a community of practice among all educators at Memorial. The Centre for Innovation in Teaching and Learning (CITL) is the sponsor the TSEP.
The TSEP is free and participants will receive a certificate upon successfully completing the program.

Educators on all campuses of Memorial University are eligible to participate.

There will be two cohorts for 2018 - 2019:

TSEP Face-to-Face (Fall 2018) – Open to St. John's and MI campus educators. These sessions will be offered as blended learning, face-to-face synchronous sessions 1 ½ hours per week over 12 weeks. Seminars are scheduled for Tuesdays from 12 – 1:30 p.m., starting September 11, 2018 and will take place in CITL's Teaching & Learning Exchange (ED1001), GA Hickman Building (Education)

TSEP Online (Winter 2019) – Open to educators on Grenfell campus and to others participating at a distance.
These session will be offered as blended learning, online synchronous sessions 1 ½ hours per week over 12 weeks. The start date is TBD.

To register , send an email to Jennifer Moran (jbragg@mun.ca) indicating which cohort you prefer, and include the following:
• Name
• Department
• Phone number
• Email address
• Brightspace Username
• Affiliation with the university
The program is intended to help educators learn pedagogical knowledge and basic teaching techniques that they can apply to the learning experiences that they create for their students. Learners will also produce an online reflective learning portfolio.
If you have any questions regarding the program contact Jennifer Moran (jbragg@mun.ca) or (709) 864-3028.
---
Monday Morning Mentor Series
Monday Morning Mentor Sessions are back for the 2018-19 academic year. These are weekly 20-minute online sessions on a variety of instructional topics ranging from Classroom Management to OERs. Each session is available anytime during the week it is offered, so you can watch when it's convenient for you.
Weekly notices are sent to subscribers with the link and password to access that week's session. Participants get access to supplemental materials, handouts, transcripts and guides.

TO SUBSCRIBE: Simply email tlx@mun.ca and we will add you to the list of over 100 Memorial educators who are currently taking advantage of these resources.
The first session for 2019 is available January 28!
What Can I do to Manage and Reduce Academic Job Stress?

For a full list of the Winter sessions visit this link.

Any questions concerning Monday Morning Mentor, email TLX@mun.ca
---
For information about any of the professional development events, contact Jennifer Moran via jbragg@mun.ca or by telephone: (709) 864-3028.