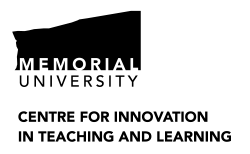 CITL in 2017-18
Learning. Teaching. Community.
Building positive impact
Through the 2017-18 academic year, CITL continued its work to support teaching and learning within the university community. Using strategic priorities identified in the previous year, we maintained our focus to make a positive impact on students, educators, staff and curriculum, while also striving to stay innovative in our solutions and our collaborative efforts.
This past year also signaled a time of renewal and transition for our department. After an external review of our organization, we underwent a search for a new director and were repositioned in Memorial University's Teaching and Learning Framework (TLF) 2023 as the institution's central office for teaching and learning.
While we look forward to supporting the TLF, and strengthening our role and impact on teaching and learning in the future, in this report we celebrate our partnerships, our people and the progress we are making together to enhance teaching and learning at Memorial.
#MUNWelcome Week 2017
In the flurry of incoming students and #MUNWelcome Week events, CITL was there with open arms to introduce our services and supports, and to help students have a little fun.
Discover Memorial Challenge – Hundreds of students visited us to get a picture in front of our green screen and learn about our services.
Parent Orientation – We shared information with parents about our online offerings, and the services and supports available.
Graduate Orientation – Hosted by the School of Graduate Studies, we provided information to graduate students about our services and programs.
@MemorialU Fair – Students visited our booth to chat about online learning and related support.
Ask Me Booth – Our kiosk served as an "Ask Me" booth for students with questions.
Online Orientation – We invited students doing online courses for the first time to connect with us virtually and get an introduction to the tools, services and support available.
33.8%*
of Memorial students took at least one online course

14,149
requests made to our Support Centre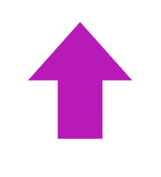 * Enrollment Progress Reports (Fall 2017) - Office of the Registrar
Bridging the gaps
In collaboration with a team of first year biology lecturers, we developed open personalized resources to address learning challenges in the first-year biology course, Biology 1001.
Averaging 200 students per class every semester, course content is largely delivered by lecturing. This can create knowledge gaps that contribute to reported decreases in the number of students in science, technology, engineering and mathematics (STEM) subjects.
Working with CITL, the team of professors created online active learning resources to bridge these knowledge gaps. The outcome? In addition to benefiting students' learning, the resources benefit instructors in large classes, as well. Read the full story.
Award winning
This project was recognized with the following awards:
Canadian Association for University Continuing Education (CAUCE) Program Award for Credit Programming Over 48 Hours
International E-Learning Awards Honorable Mention - Academic Division
Community connections
Jason Hatt graduated from Memorial University with an education degree. While teaching opportunities were scarce in his home province of Nova Scotia, Mr. Hatt saw a bounty of options in the North and in 2012 he found himself on the northern tip of Baffin Island.
Mr. Hatt quickly immersed himself in the communities, surroundings and adventuring the North had to offer. While embracing his love for teaching and exploring, Mr. Hatt also completed three online courses while in Nunavut.
Read more about Mr. Hatt's story to discover how he was able to apply what he was learning to his own teaching practice.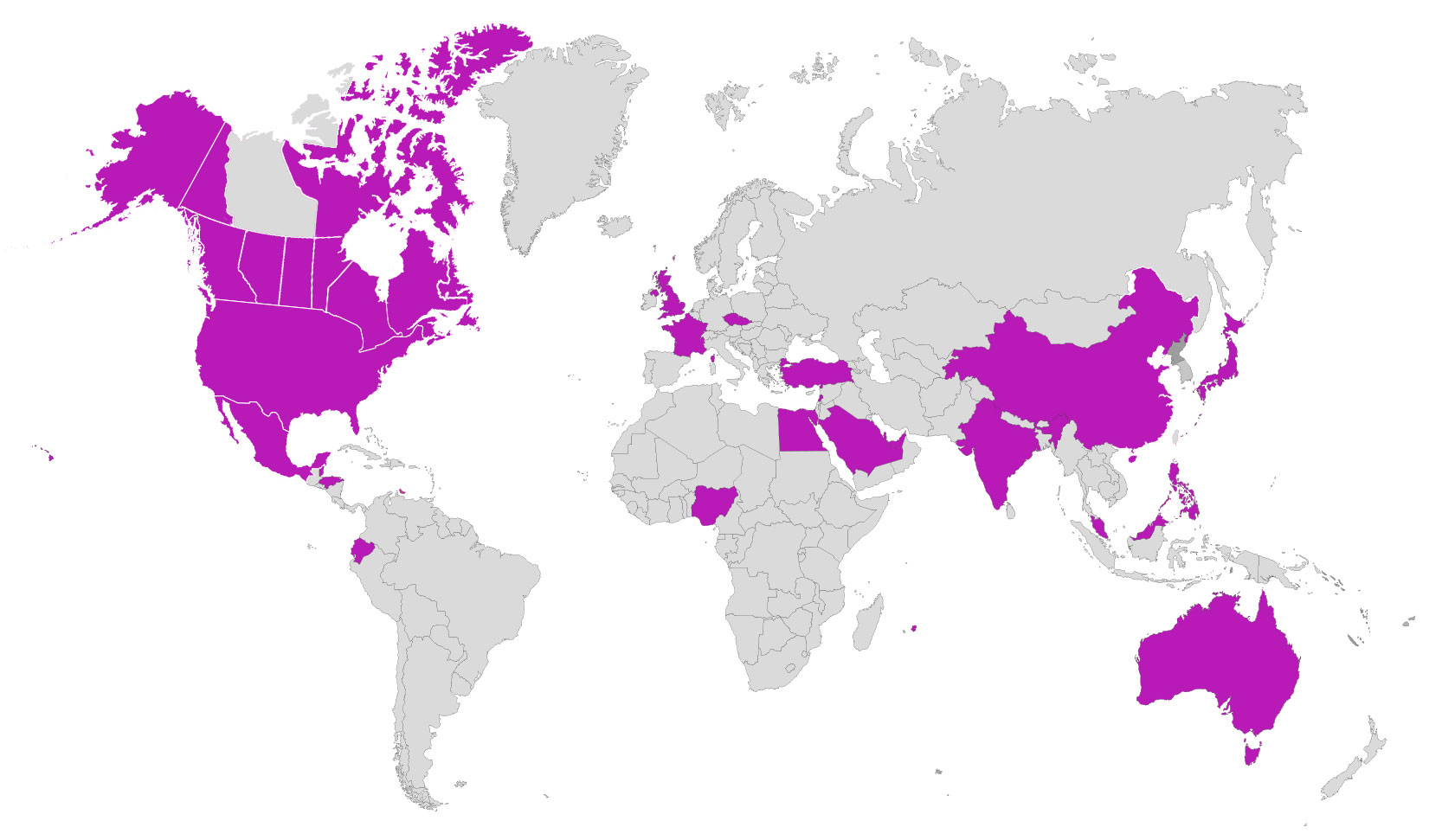 Countries in which CITL administered exams for Memorial students

24,287
examinations administered for online courses

1,487
examinations administered through
online proctoring
Equity, diversity, inclusion
Educational developer, Jason Geary, is helping to address important issues that impact the student learning experience.
"The increased variability among our students requires us to rethink how we design and deliver meaningful educational experiences." – Jason Geary
Collaborating with the Student Wellness and Counselling Centre, and the Blundon Centre, Mr. Geary promotes universal design for learning, which uses research-based approaches to provide equitable learning spaces for all students.
Working with the Office of Aboriginal Affairs and the Aboriginal Resource Office, Mr. Geary has also been involved with developing in-house training for educators, and looking for other ways to enhance cultural competence throughout Memorial. Read the full story.
Accessibility Working Group
An exciting new Accessibility Working Group, comprised of representatives from all CITL units, began meeting to discuss ways we can ensure that CITL continues to lead the way towards more equitable, diverse and inclusive learning spaces, products and services.
Teaching Excellence
Congratulations to the 2017 recipients of the President's Awards for Excellence in Teaching and Graduate Student Supervision:
The President's Award for Distinguished Teaching, recognizing teaching excellence in the university community, was received by Dr. Valerie Burton, Department of History.
The President's Award for Outstanding Teaching (Faculty) was awarded to Dr. Caroline Porr, School of Nursing.
The President's Award for Outstanding Teaching (Lecturers and Instructional Staff) was awarded to Dr. Meghan Forsyth, School of Music.
The President's Award for Outstanding Graduate and Postgraduate Supervision* was received by Dr. Brian Veitch, Faculty of Engineering and Applied Science.
* The President's Award for Outstanding Graduate and Postgraduate Supervision is administered by the School of Graduate Studies.
Total number of award recipients to date:
6
Outstanding Teaching
(Faculty)
6
Outstanding Teaching (Lecturers and Instructional Staff)
6
Outstanding Graduate and Postgraduate Supervision

57
Distinguished Teaching
6
Outstanding Teaching (Faculty)
6
Outstanding Teaching (Lecturers and Instructional Staff)
6
Outstanding Graduate and Postgraduate Supervision
Photo caption: Clockwise from top left are Drs. Valerie Burton, Meghan Forsyth, Brian Veitch and Caroline Porr
Teaching resources
Tectonic origins
Working meticulously with Dr. Sharon Deemer, research associate with the Department of Earth Sciences, we produced an original animation depicting the tectonic origin of Newfoundland for the course, Earth Sciences 2918 – Earth's Story.
According to Dr. Deemer, an animation of this kind is the first to provide a complete overview of how Newfoundland was formed.
The animation has been made widely available in Linney under a Creative Commons license.
Linney
Linney is a learning object repository supported by Memorial University.
In Linney, you will find collections of over 10,000 digital learning objects, which are reusable, open education resources that you can use or repurpose for teaching and learning.
Register an account with Linney, and you can upload your own learning objects, share objects you've found and create your own collections.

0
learning objects in Linney

Campus classrooms
Each year, CITL provides multimedia and audiovisual support for classrooms, meeting rooms and learning spaces on Memorial's St. John's campus.
This year's highlights include:
Education counseling centre - Video recording and monitoring equipment was installed in a series of rooms, enabling real-life simulations where students get to experience (and get feedback on) their interactions in client-patient interviews. Students can be directly monitored while engaging in counselling and assessment activities, or record their work to review with their instructor at a later date.
A world without wires – Wireless collaboration devices were integrated into six lecture theatres and two seminar rooms, allowing users to collaborate more easily by wirelessly sharing content from their personal devices to the classroom projection screen.

250+
shared multimedia rooms maintained and supported (St. John's campus)

521
requests for classroom technology support

177
classrooms remotely maintained

32
audio-visual install projects completed
Teaching support
Program expansion
Beginning in 2015 as a program for Memorial's educators, in May 2018 the award-winning Program in Graduate Student Supervision (PGSS) was expanded and made available to educators and institutions outside of Memorial for the first time.
Developed by CITL in collaboration with the School of Graduate Studies, PGSS supports educators in their effective graduate supervision for the purpose of better supporting students, reducing time-to-completion rates and program attrition, and increasing optimal student outcomes.
Facilitated by Dr. Brent Snook, Faculty of Science, the first expanded offering allowed participants to complete the program entirely online. Read more about the program, and watch a short video featuring Dr. Snook.
Educator engagement
74
sessions on teaching with technology
28
participants in Teaching Skills Enhancement Program
27
participants in PGSS from Memorial
100+
individual teaching consultations
Music, culture and connections
On Mar. 3, 2018, a special performance of Makkipok!, a concert of Labrador Inuit Music for Passiontide and Easter, was held at the Basilica in St. John's. The performance featured the Lady Cove and Newman Sound choirs, and the Newfoundland Symphony Orchestra's Sinfonia.
Our production and streaming of the event connected Aboriginal elders in Labrador to the celebration, allowing them to take in this unique performance of the traditional Moravian music of the Inuit people of Nunatsiavut.
More project highlights:
Produced a live, in-studio webcast of a performance by the Rotary Music Festival Jazz Band, an 18-piece ensemble featuring high school musicians from the greater St. John's area. The live webcast was viewed by high school students across the province, and provided them with an opportunity to learn more about big band era jazz music.
Partnered with Sharing Our Cultures for a second year to produce a one-hour webcast live on location from The Rooms in March 2018. The production featured recorded performances, plus live interviews with students and their presentations.
Developed a land acknowledgement video in collaboration with Catharyn Anderson, Aboriginal Affairs, and Edward Allen, Aboriginal Resource Office. The video, which includes representatives of Memorial's leadership, faculty and students, is available on the university's YouTube channel for anyone to use.

28
partnership projects enhanced with media
2018 Teaching and Learning Conference
Over two days, members of the teaching and learning community at Memorial and across the province connected with each other, heard from inspirational keynotes and participated in a diverse selection of sessions.
Keynote Speakers
Dr. Danny Dyer, Faculty of Science, Memorial University
Dr. David Helfand, educator, astronomer and former president of Quest University Canada
Mr. John Baker, president and CEO of D2L
Plenary session: A leadership panel on transformative learning
Dr. Alice Gaudine, dean, School of Nursing
Dr. Donna Hardy-Cox, dean, School of Social Work
Dr. Jeff Keshen, vice-president, Grenfell Campus
Dr. Robert Shea, vice-president (academic and student affairs), Marine Institute
Recordings of the keynote presentations, plenary session and breakout sessions are available for viewing on YouTube.

187
conference participants
Fresh approach
Recognizing the potential for combining our production capabilities with the power of social media, CITL and the School of Nursing worked together on a fresh approach to program promotion. In January 2018, the partners hosted a Facebook Live Q&A on the Master of Nursing (Nurse Practitioner) program, targeting prospective students outside of the province's Avalon peninsula.
In addition to achieving the program's registration goals, the video garnered 6,100 views and 82 comments on the social media platform.
The success of this approach also prompted Facebook Live Q&A videos for:
School of Pharmacy's PharmD for Working Professionals program
School of Human Kinetics and Recreation's Master of Physical Education program
Loading the player...
Partners & projects
Celebrating 50 years
In preparation to celebrate the School of Social Work's 50th anniversary, we worked with the School to develop a video that would be screened during their fall celebrations. The video highlights the far-reaching impact that social work graduates, faculty and staff have had on the province.
Globally integrated learning
"CARE-ing" about health
In March 2018, we webcast and recorded an all day forum that brought together key healthcare organizations in the province. Sponsored and funded by CARE (Collaborative Applied Research in Economics) and the Faculty of Humanities and Social Sciences' Scholarhsip in the Arts (SITA), recordings of the presentations are available on the CARE website.

30
partnership projects completed
(non-course related)
Gerry Porter: A Collection of Works
On Apr. 23, we celebrated a book launch dedicated to our late colleague, Gerry Porter. Gerry was a well known figure at Memorial and in the arts community.
The book, Gerry Porter: A Collection of Works, is a compilation of Gerry's artwork that was put together for his family and friends. A copy was also presented to the QEII Library, and to CITL.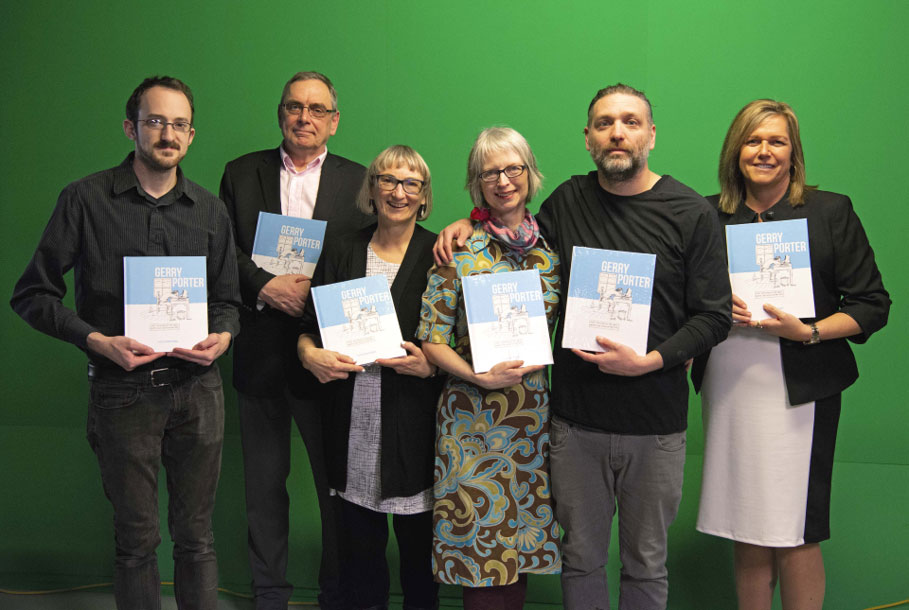 Thank you to our incredible partners
Internal partners:
»

Division of Marketing and Communications

»

School of Social Work

»

School of Graduate Studies

»

School of Human Kinetics and Recreation

»

Alumni Affairs and Development

»

School of Pharmacy

»

Department of Economics

»

Botanical Garden (new)

»

English as a Second Language (new)
External partners:
»

Provincial Department of Education

»

Centre for Nursing Studies

»

Association of Registered Nurses of Newfoundland and Labrador

»

College of the North Atlantic

»

Centre for Distance Learning and Innovation

»

Sharing Our Cultures, Inc.

»

Provincial Department of Children, Seniors and Social Development

»

Academy Canada (new)
Strategic Priorities 2017-18
Learners
•

Ensure that all CITL products and services are fully accessible

•

Enhance and increase the number of formal and informal learning spaces on the St. John's Campus

•

Build learner-focused, sustainable collaborations with other academic support units

•

Strengthen communications with students (to receive feedback, increase retention & improve support)
Educators
•

Build and enhance relationships with faculties and educators to strengthen teaching and learning support and advocacy

•

Actively participate in shaping the future of T&L at Memorial

•

Participate and contribute to relevant national and international T&L associations

•

Contribute to the Scholarship of T&L
Programs/Courses
•

Increase enrolments in online courses

•

Increase the number of fully online programs

•

Renew online course catalog

•

Revise services/support model to include alternative delivery models

•

Strengthen/increase activities related to program development
Innovation
•

Increase external project work provincially, nationally and internationally

•

Introduce new technologies & services related to educational technology, media and physical learning spaces

•

Increase adoption of OERs at Memorial, through policy development, OER creation and awareness

•

Collaborate with other HE institutions, provincially, nationally and internationally

•

Strengthen and enhance core educational technology services
Our People
•

Enhance communication related to meetings, activities and events

•

Provide opportunities for professional development/learning (whether formal or informal)
Administration
•

Strengthen the QMS and migrate to the new standard

•

Continue to build operational efficiencies, particularly related to institutional policies & procedures

•

Adopt data-driven decision making

•

Mitigate risk