 CITL in 2016-17
Learners. Educators. Partners.
Online. On Campus.
At the Centre for Innovation in Teaching and Learning (CITL), we serve Memorial University with our online offerings, use of educational media and technologies in courses and classrooms, and opportunities to enhance teaching practice. We also administer enterprise-class technologies to facilitate teaching, learning and administration.
In addition to these core services, we partner with internal and external individuals and groups to meet education-related goals, facilitate research, and provide the wider community with access to university events and opportunities.
Through supporting the university community on all campuses, we aim to make a positive impact on our learners, educators and partners. This report provides a snapshot of that impact during the 2016-17 academic year through metrics, stories and achievements we have captured.

+450
online courses

+35
subject areas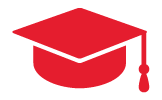 33
programs
23
fully online
10
mixed mode
National Recognition
Two awards from the Canadian Network for Innovation in Education (CNIE) recognized innovation and excellence in incorporating technologies within two courses at Memorial:
HKR 1000 Fitness and Wellness – we collaborated with the School of Human Kinetics and Recreation to implement Twitter as an engagement and assessment tool.
EDU 6205 Educational Policy: Theory and Practice – in collaboration with the Faculty of Education, we developed customized animations that captured ideas about equity in resource allocation and brought them to life.
A Canadian First
In March 2017, we re-registered our quality management system to the newest edition of ISO's flagship international standard, ISO 9001:2015.
CITL was the first organization in Canada registered to the new standard (by QUASAR).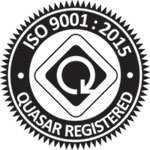 Online Learning
Memorial University is a Canadian leader in online learning, providing tens of thousands of students each year with the convenience and flexibility that comes with taking courses online.
Students at a distance from one of Memorial's campuses can learn online to balance work, life and study. On campus students can take online courses to complement their schedules, or to advance their studies during work terms and summer breaks.
In addition to the hundreds of online course options we have available, our partnership with the Canadian Virtual University allows students to take advantage of over 2,000 online courses and 250 programs from Canada's leading universities.
* Registration Progress Reports (Fall 2016, Winter 2017 and Summer 2017) - Office of the Registrar

19.6%
of Memorial's course registrations
23,385*
online course registrations
19,991
undergraduate
3,394
graduate

151
online courses in development

13,640
client support requests

23,964
individual examinations scheduled

1,185
examinations administered through
online proctoring
Brightspace
Making Connections
In May 2017, D2L visited Memorial University as a co-sponsor of the Brightspace Newfoundland and Labrador Connection event with CITL. Educators, instructional designers, teaching consultants and administrators connected with peers around the university and province, as well as D2L staff, to exchange feedback, share effective practices and network with other users.
New Name. New Look.
Memorial's Brightspace environment was improved in time for the fall 2017 semester with a new, accessible interface. Features of the new interface include:
responsive design
cleaner interface
new fonts and updated icons
Hosted by D2L
Prior to the fall 2017 semester, we successfully migrated the Brightspace software from Memorial University's data centre to the D2L-hosted facility. This allows the university community to benefit from various new features and additional functionality, including a "no downtime" upgrade model and monthly updates to the environment.
0
total grades transferred through Grades2Banner
0%
course sites activated in Brightspace
Fall Orientation
In September 2016, CITL participated in Welcome Week to help orient new students to life at Memorial, both on campus and online.
On campus, we welcomed 300 students to participate in a fun photo booth, and to learn about the tools, services and support we provide.
We also held an online orientation for over 200 students new to online learning, where they met some of our staff and learned about our student support services, exam administration and information on how to navigate their online courses.
3,627
undergraduate
on campus
1,442
undergraduate
online only
32.6%
of Memorial students took at
least one online course
* Enrolment Progress Reports (Fall 2016) - Office of the Registrar
Webinars
In partnership with the School of Graduate Studies, we participated in a monthly series of online information sessions for prospective online graduate students.
In these sessions, facilitators talked about part-time studies and online learning at Memorial University, and answered questions participants had.


IT Student Services Committee
Sponsored by the Office of the Chief Information Officer in partnership with CITL and Memorial Libraries, the new IT Student Services Advisory Committee provides a way for students to share their perspectives on technology needs at Memorial. The committee provides feedback on current IT services, such as MUNmail, Brightspace and others, and suggests improvements that will help students be successful learners.
New Student Gathering Space
In September 2016, the Faculty of Humanities and Social Sciences, in partnership with CITL and Facilities Management, officially opened a new student gathering space. Located on the first floor of the Science Building (SN-1107), the room was designed as a space where students can meet to relax or do group work.
The Commons
The Commons, a partnership between CITL, Memorial Libraries and Information Technology Services, launched its Makerspace in fall 2016. It began as a mobile Makerspace cart, which was used to connect with a number of academic units. Throughout winter 2017, instructors in the Faculty of Education, the School of Human Kinetics and Recreation, and the Faculty of Humanities and Social Sciences partnered with The Commons and had their students use the Makerspace to create projects related to their course requirements. The goal of the Makerspace is to improve students' "innovation literacy" and support learning, both formally and informally.
In summer 2017, The Commons acquired a virtual reality headset and is piloting it by creating virtual reality simulations that can be used in its own training model. The goal is to connect with departments, faculties and schools to bring virtual reality into the classroom to further enhance students' learning experience by developing their digital literacy.

0
individual student logins

0
individual visits to
Hatcher House Commons
Online BBA (Grenfell)
CITL is collaborating with a team of faculty members at Grenfell Campus to develop an online bachelor of business administration (BBA) transfer program for students who have graduated from the two-year College of the North Atlantic Business Administration program.
Transfer students will be given 60 credit hours towards the 120 credit hour BBA, and will enter year three upon transferring to the Grenfell program.
The first online course in this program launched in spring 2016, and the remaining courses will be available online before the end of the 2017-18 academic year. More information for prospective transfer students interested in this program can be found here.
Technology in the Classroom
After the winter 2017 semester, all computers in shared multimedia classrooms on the St. John's campus were migrated to the Memorial domain. This was part of Memorial's Identity and Access Management project, which allows users to access classroom computers using their MUN login credentials.
200+
shared multimedia classrooms, meeting
rooms and learning spaces maintained
and supported on the St. John's Campus

97
shared classroom computers
moved to the Memorial Domain

164
classrooms being remotely maintained

872
requests for classroom
technology support

40
audio-visual install projects
completed
Teaching and Learning
CITL facilitated the 2016-17 Teaching and Learning Framework (TLF) St. John's Campus Funding Competition, to which:
80 proposals were submitted
28 projects were funded, 4 of which CITL is a partner
Throughout the year we collaborated with the Chairs in Teaching and Learning in each of the faculties and schools to support teaching and learning initiatives at the departmental level.
Our department also participated in the review of the TLF including the consultation process, review of materials and report production
Transformational Teaching and Learning Day
In April 2017, Memorial's Chairs in Teaching and Learning facilitated a day of reflection, conversation, transformation and community building as they explored individual and shared teaching experiences with educators at Memorial.


31
different departments, faculties,
schools, offices or campuses
Professional Development
Monday Morning Mentor Series
In September 2016, we began providing faculty members and instructional staff with access to Magna Publications' Monday Morning Mentor series – a weekly 20-minute online professional development program. Each week, subscribers get access to a short video presentation on a teaching and learning related topic, as well as supplemental materials including handouts, transcripts and guides.
Teaching Dossiers
In winter 2017, we launched a new online resource in Brightspace to assist educators with the development of their teaching dossier. The resource consists of ten modules that can be used as a reference or completed as a standalone, self-paced course.
In conjunction with this resource, we now offer a series of four informal face-to-face sessions to provide additional support.
Educator Training
From pedagogy to educational technology, CITL offered a variety of training opportunities for educators:

200+
educator development and
consultation sessions facilitated
60
sessions on teaching
with technology
82
participants in Teaching Skills
Enhancement Program
45
participants in the Program in
Graduate Student Supervision
70+
individual teaching consultations
Open Resources
In fall 2016, we re-launched our learning object repository with an improved site that included a more visual layout and design, and a cleaner, responsive interface. The functionality of the site was also improved with a Google-style search capability, and users can easily create their own collections of objects within the repository that they can use or share.


0
copyright clearance requests
processed
Preserving Poetry
Dr. Pamela Mordecai
In September 2016, we launched a video collection of poetry recordings by renowned Jamaican-Canadian poet and novelist, Dr. Pamela Mordecai. The collection was produced by our media services team and is being shared with the world under a Creative Commons license.
Led by Dr. Stephanie McKenzie, associate professor of English at Grenfell Campus, the goal of the project was to record Dr. Mordecai's poetry in her own voice and to preserve it for generations to come. (Archived article about Mordecai's visit here.)
Vladimir Lucien
Vladimir Lucien, a writer from St. Lucia, was in the province early in 2017 to perform at the March Hare – Atlantic Canada's largest poetry festival. After the poetry festival, Mr. Lucien came to our production studio to record his award-winning poetry collection, Sounding Ground.
His visit was initiated by Dr. Stephanie McKenzie, the same professor who brought us together with Dr. Pamela Mordecai. The collection is now available on a new website developed by the project partners.
Canada 150
In June 2016, members of CITL participated in an event on the St. John's campus hosted by the not-for-profit, Sharing Our Cultures. The event was the culmination of a project we were involved with to engage high school youth in creating videos about what Canada means to them, in commemoration of Canada's 150th anniversary.
Student groups across the island submitted a total of 12 videos, three of which went on to win cash prizes. The videos were nothing short of inspirational, many citing Canada as a safe place where you can be free to do what you want and get an education. All the student videos can be viewed at length here.
CITL's involvement on the project ranged from representation on the planning subcommittee, development of instructional resources, video production, judging student videos, and other work that contributed to the planning, organization and management of our department's contributions. An article about the event can be found here.
Partners
In addition to serving the university community, we harness our capabilities for outreach projects that have a broader impact.

8
new partners

40
projects initiated

35
partnership projects completed
(non-course related)
Thank you to our incredible partners
Internal partners:
»

Division of Marketing and Communications

»

School of Social Work

»

School of Graduate Studies

»

School of Human Kinetics and Recreation

»

Alumni Affairs and Development

»

Office of the Vice-President Research

»

School of Pharmacy (new)

»

Department of Biochemistry (new)

»

Department of Economics (new)

»

Office of Student Recruitment (new)
External partners:
»

Provincial Department of Education

»

Centre for Nursing Studies

»

Association of Registered Nurses of Newfoundland and Labrador

»

College of the North Atlantic

»

Centre for Distance Learning and Innovation

»

Sharing Our Cultures, Inc. (new)

»

Provincial Department of Children, Seniors and Social Development (new)

»

Global Institute of Forensic Research (new)

»

Newfoundland Symphony Orchestra (new)
Strategic Priorities 2017-18
1.0 Learners
1.1

Ensure that all CITL products and services are fully accessible

1.2

Enhance and increase the number of formal and informal learning spaces on the St. John's Campus

1.3

Build learner-focused, sustainable collaborations with other academic support units

1.4

Strengthen communications with students (to receive feedback, increase retention & improve support)
2.0 Educators
2.1

Build and enhance relationships with faculties and educators to strengthen teaching and learning support and advocacy

2.2

Actively participate in shaping the future of T&L at Memorial

2.3

Participate and contribute to relevant national and international T&L associations

2.4

Contribute to the Scholarship of T&L
3.0 Programs/Courses
3.1

Increase enrolments in online courses

3.2

Increase the number of fully online programs

3.3

Renew online course catalog

3.4

Revise services/support model to include alternative delivery models

3.5

Strengthen/increase activities related to program development
4.0 Innovation
4.1

Increase external project work provincially, nationally and internationally

4.2

Introduce new technologies & services related to educational technology, media and physical learning spaces

4.3

Increase adoption of OERs at Memorial, through policy development, OER creation and awareness

4.4

Collaborate with other HE institutions, provincially, nationally and internationally

4.5

Strengthen and enhance core educational technology services
5.0 Our People
5.1

Enhance communication related to meetings, activities and events

5.2

Provide opportunities for professional development/learning (whether formal or informal)
6.0 Administration
6.1

Strengthen the QMS and migrate to the new standard

6.2

Continue to build operational efficiencies, particularly related to institutional policies & procedures

6.3

Adopt data-driven decision making

6.4

Mitigate risk